Routers! They also cut wood. (Cabinet Light Pt. 2)
I figured out a design! After calls to friends and chatting with friendly people at the local hardware store, I go with this design where I route out a single 2x4: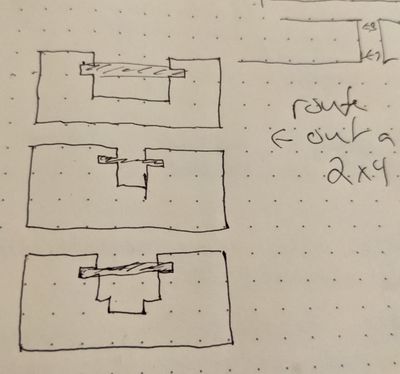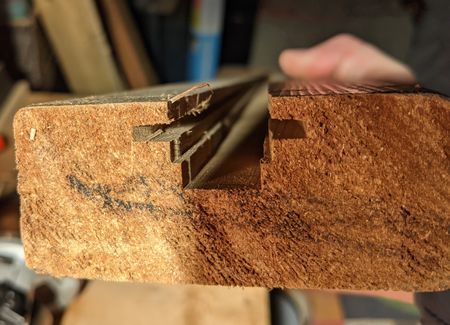 I go with this design to prevent complicated carpentry work that I'm not confident about. Instead... I still do carpentry work I'm not confident about, but at least it's simple! Also, I get to buy a new toy :P
New supplies purchased:
I start by doing a quick test route along something close to the center of the wood (not good at doing that yet), and it's not bad! (see video here where I damage the wood taking the router out too quick -- oops!)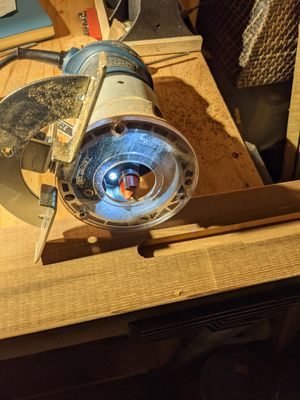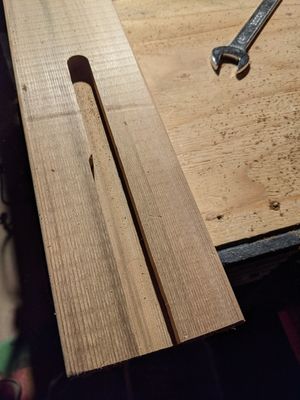 Finally, I use the other router bit that can take that groove out (so I can eventually slide in a light diffuser).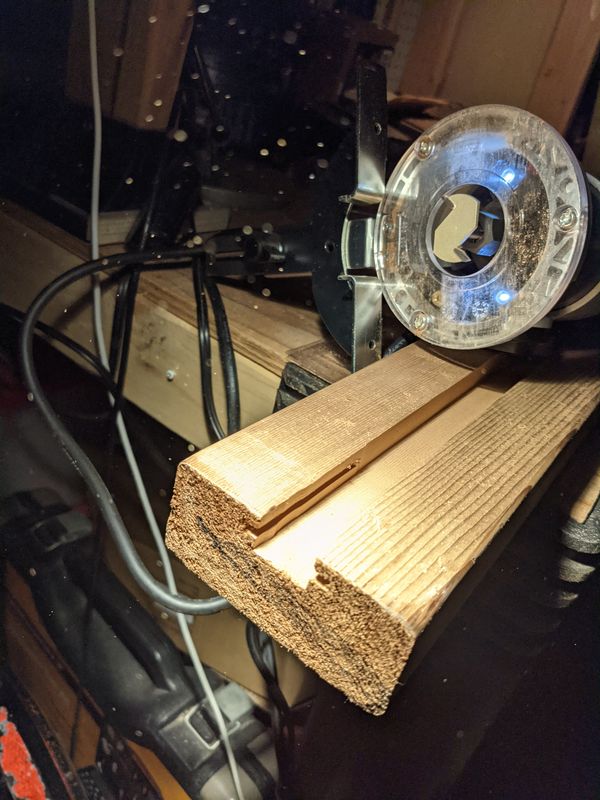 And again, here is the result: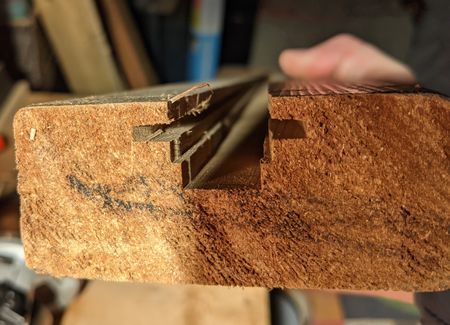 Next time I'll probably be experimenting with the light diffusion, or the light program.
Published: 2021-01-01